The proposed study aims to understand the existing attitude of young people in Kerala, India, towards alcohol use and to assess the long-term efficacy of Phygital Social intervention to shape and maintain a negative attitude towards alcohol use to prevent underage alcohol use and early onset of alcohol-related disorders.
Across the world, studies show that an attitude shift in young people is needed and implies an intervention at the social level. Young people are the future productive members of our nation, and their health and well-being are essential. Underage drinking may cause harm to an adolescent's neurodevelopment, and it is vital to educate them about the harmful effect of alcohol use at a young age.
A longitudinal approach towards assessing the long-term efficacy of Phygital social intervention on shaping and maintaining a negative attitude towards alcohol use in young people. The CHSR team will develop a digital-based tool as a part of the study to assess young people's attitudes towards alcohol use effectively. The assessment will be done across a span of 1 year, in intervals before the intervention, immediately after the intervention, three months, six months, and 12 months. The research team intends to conduct an anti-alcohol social campaign as part of the study and the institute's commitment to society's well-being.
10 point activities in this research include:
Target District wise survey on the reach of Alcohol influence in the underage category.
Target District wise physical and outdoor campaign through awareness classes by CHSR team, talks by experts and former alcohol users, hoardings and leaflets.
Online survey.
Digital and social media anti-alcohol campaign in this teenage and young adult group across the spectrum of Social Media.
Short films and special episodes on TV serials.
Introducing alternative methods for happiness and positivity in the place of Alcohol and other prohibited substances.
Creation of activity based social groups e.g. plays for youths of this age group in every targeted district and online to motivate them to do socially good activities and personal development.
Emotional management coaching.
Parental awareness programs
Societal level awareness activities.
A complete study report and action plan to curtail this social evil will be submitted after three years with a mid-term report after one and a half years of research, campaign, and intervention efficacy assessment.
We intend to launch Phase 1 of the Campaign on October 2nd 2021 to coincide with Gandhi Jayanti.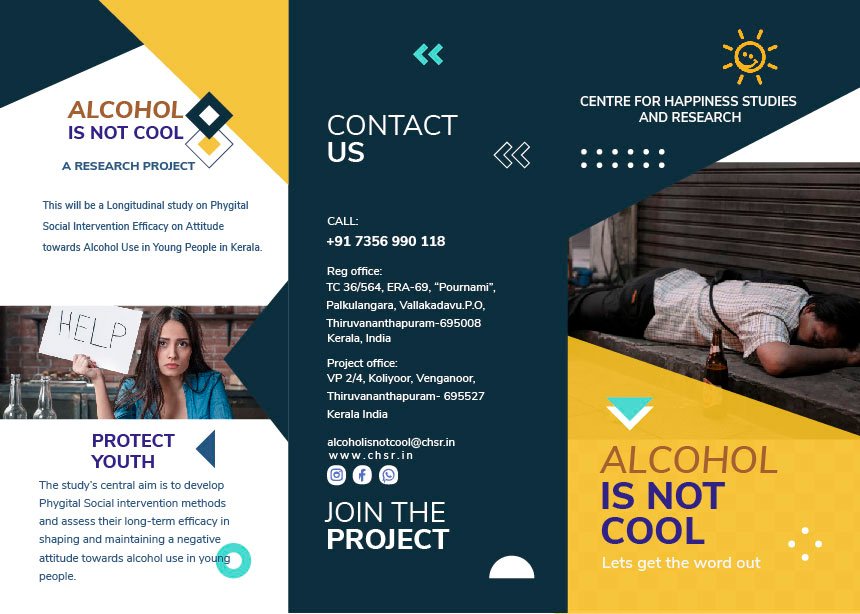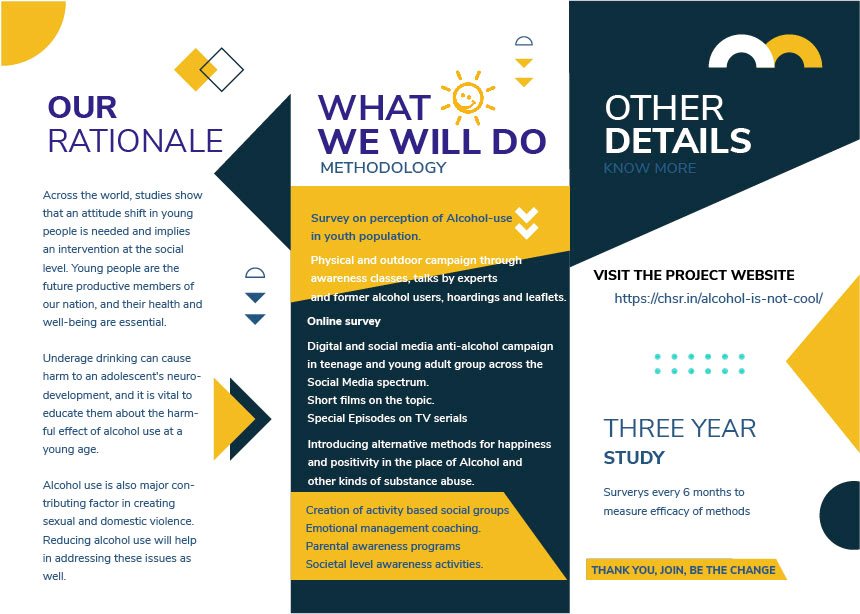 (Visited 122 times, 1 visits today)